Immerse yourself in architecture
Our process began with an in-depth strategy workshop and detailed competitor analysis. This helped the team align on where the Studio Moren fits in and how they stand out. We refined the Studio Moren messaging and tone of voice to ensure it fit with the personality of the practice.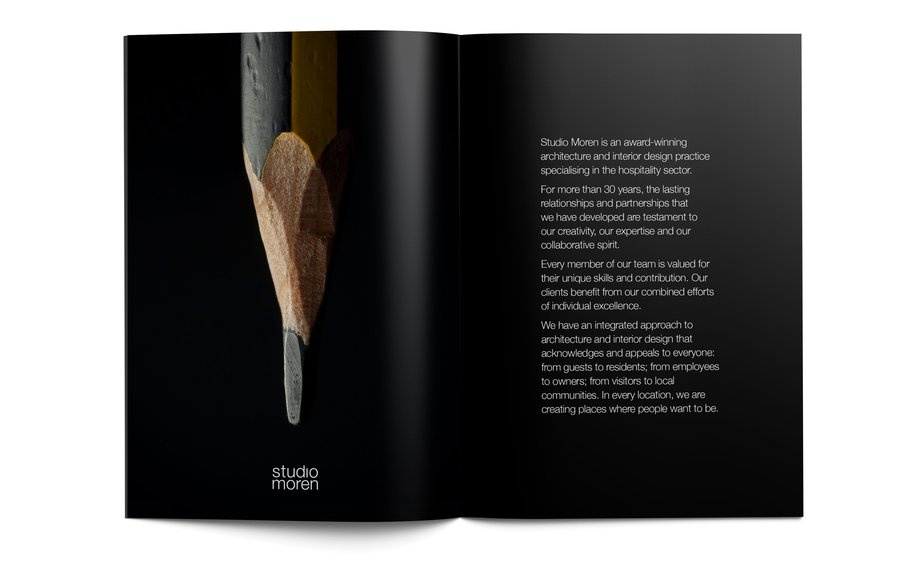 To help frame the creative thinking and ongoing conversations within the studio, we suggested introducing two internal initiatives. Studio Moren Extra encourages the team to explore socially and environmentally responsible projects. And Studio Moren Next is a platform for investigating the future of hospitality design.
The Studio Moren website was designed to reflect the all encompassing environments created by the practice. The new website creates a fullscreen experience where users can immerse themselves in the world-class architecture and interior design on display.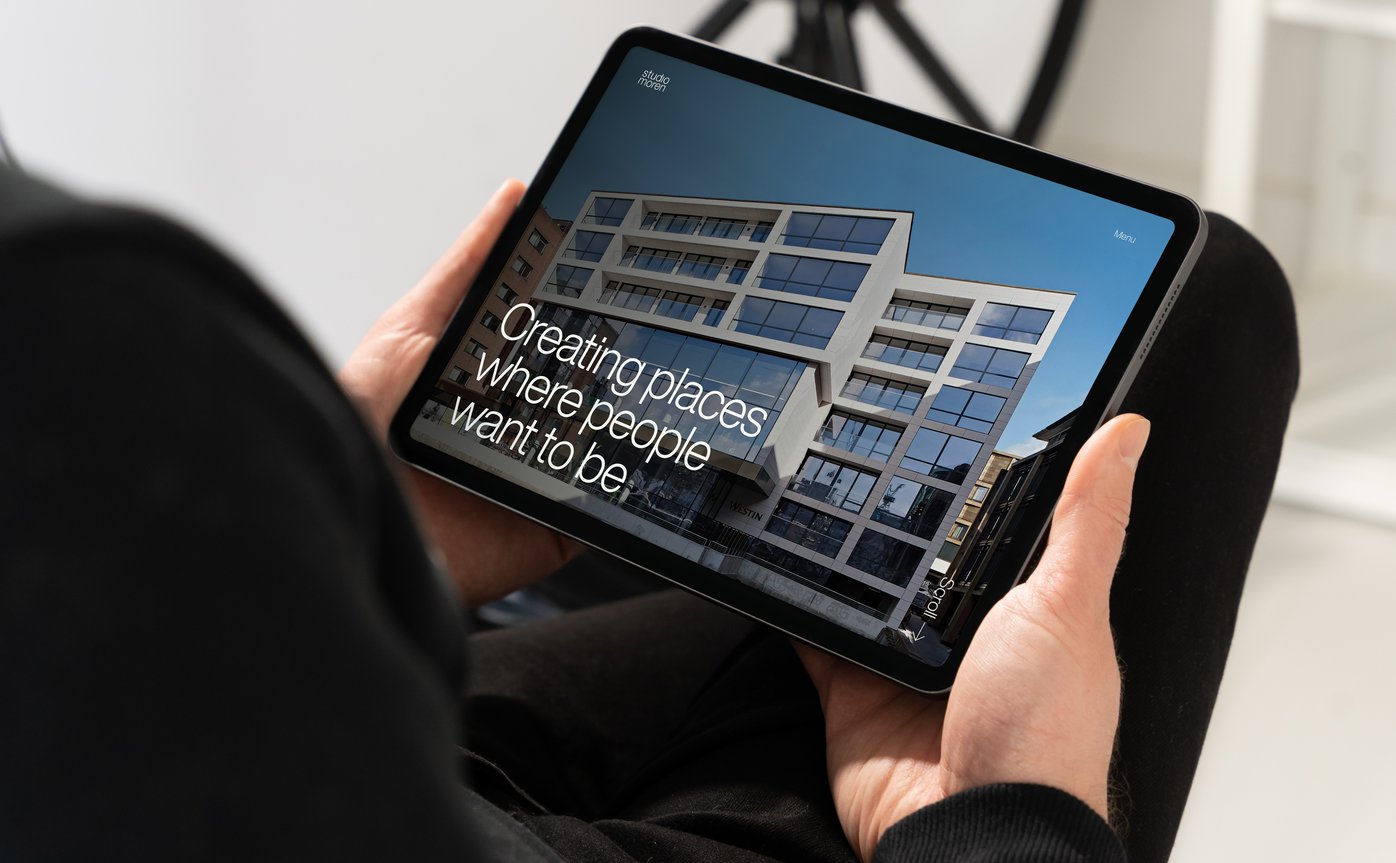 We created a digital experience that, despite being complex below the surface, appears simple, and refined to the user. We considered every interaction as users journey through the website. The website exudes a sense of confidence and shows the creativity of the practice as well as bringing the people that work there to the front.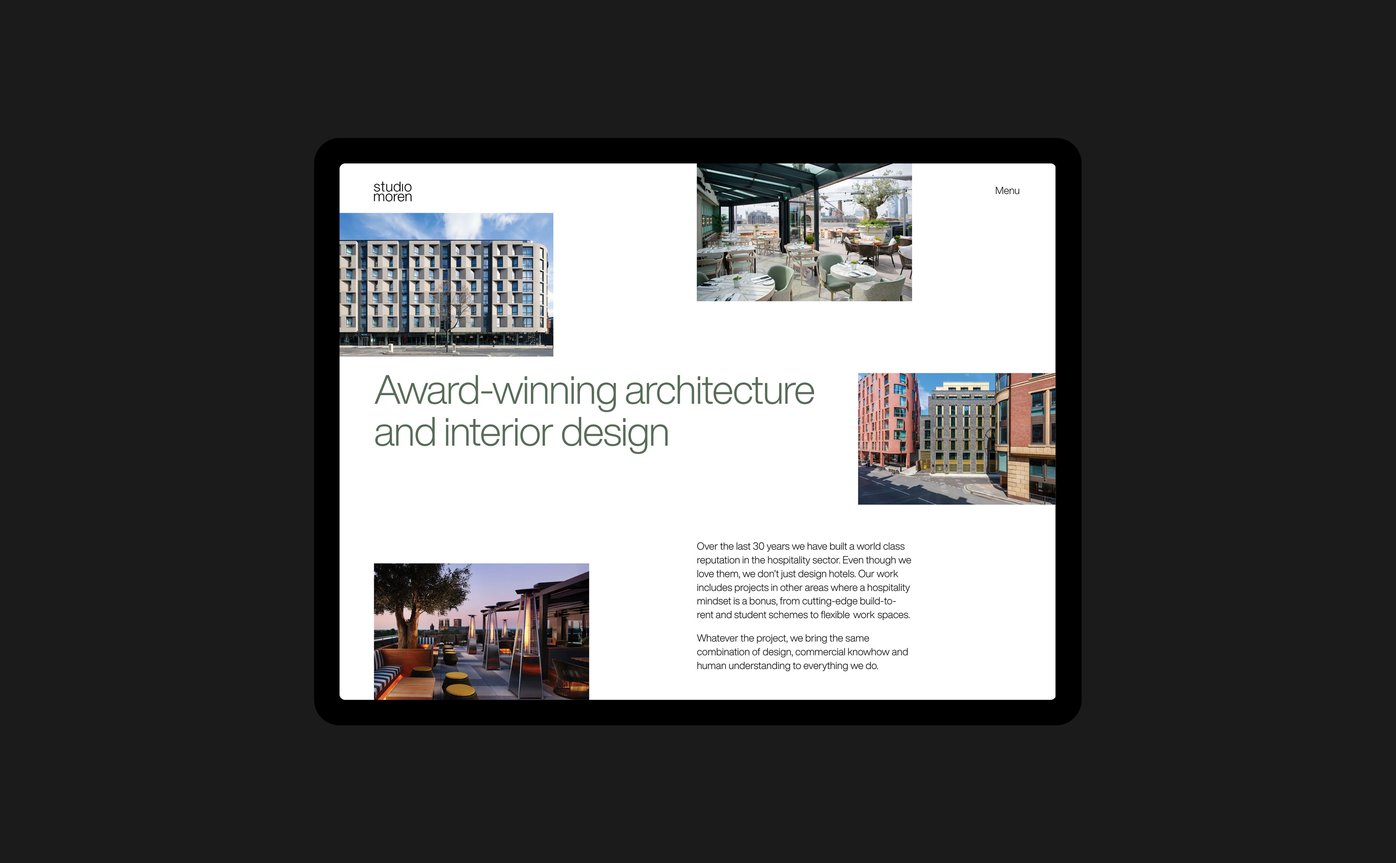 The intuitive design is supported by an easy to use content management system. This empowers the Studio Moren team to populate the website in a range of ways to best showcase each impressive portfolio case study. The website has many behind-the-scenes features. These include the ability to create and populate completely bespoke presentation pages that Studio Moren can send to specific people.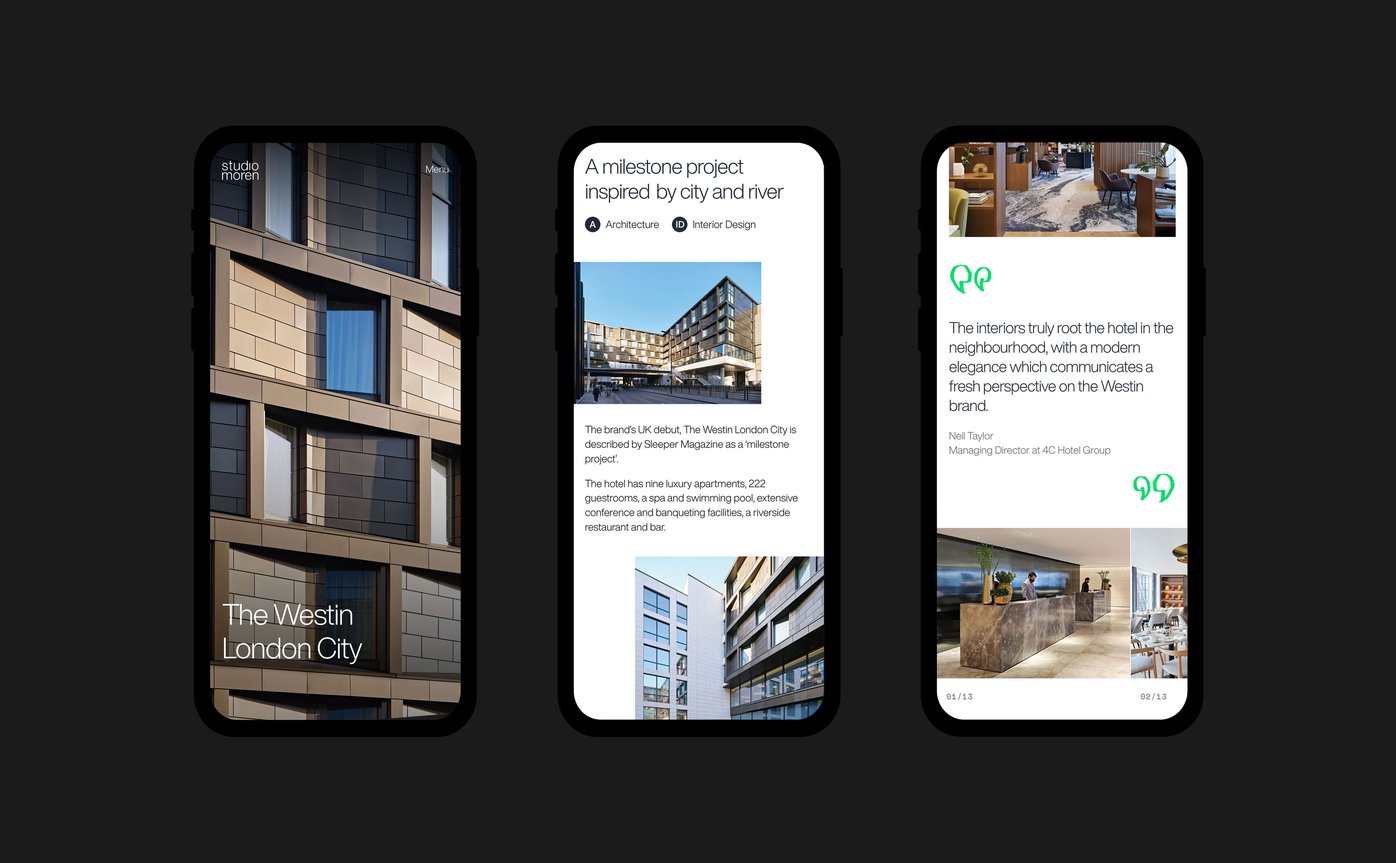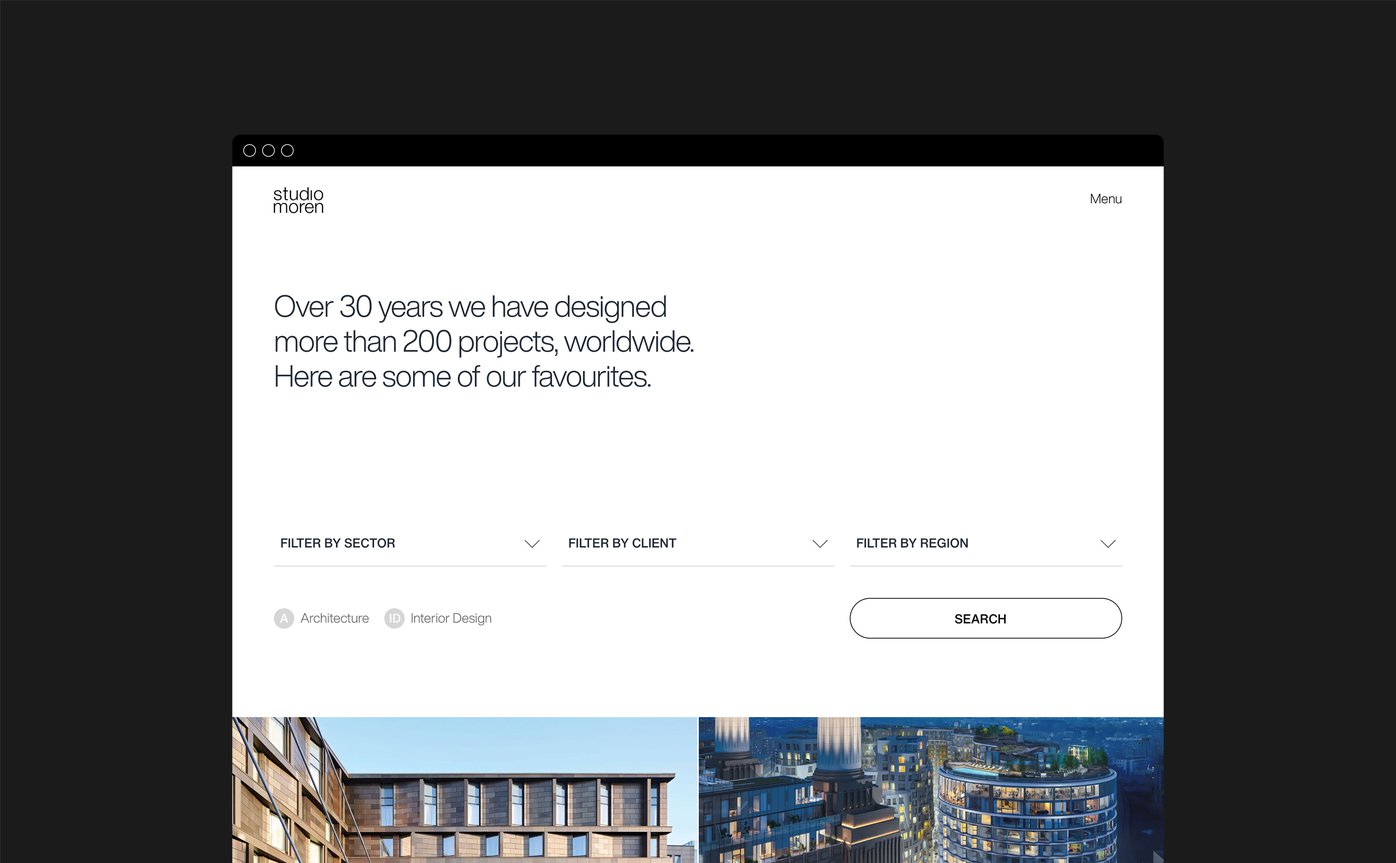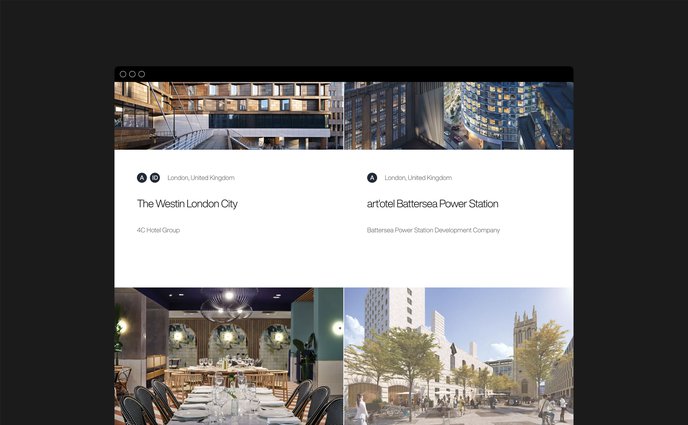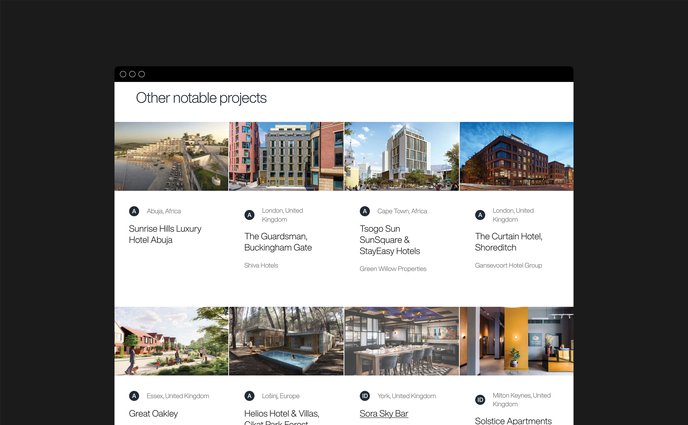 Despite containing much larger images than the previous website, the amount of data users download is around 10% of what it was. The new website, loads faster, saves users energy and is a better user experience.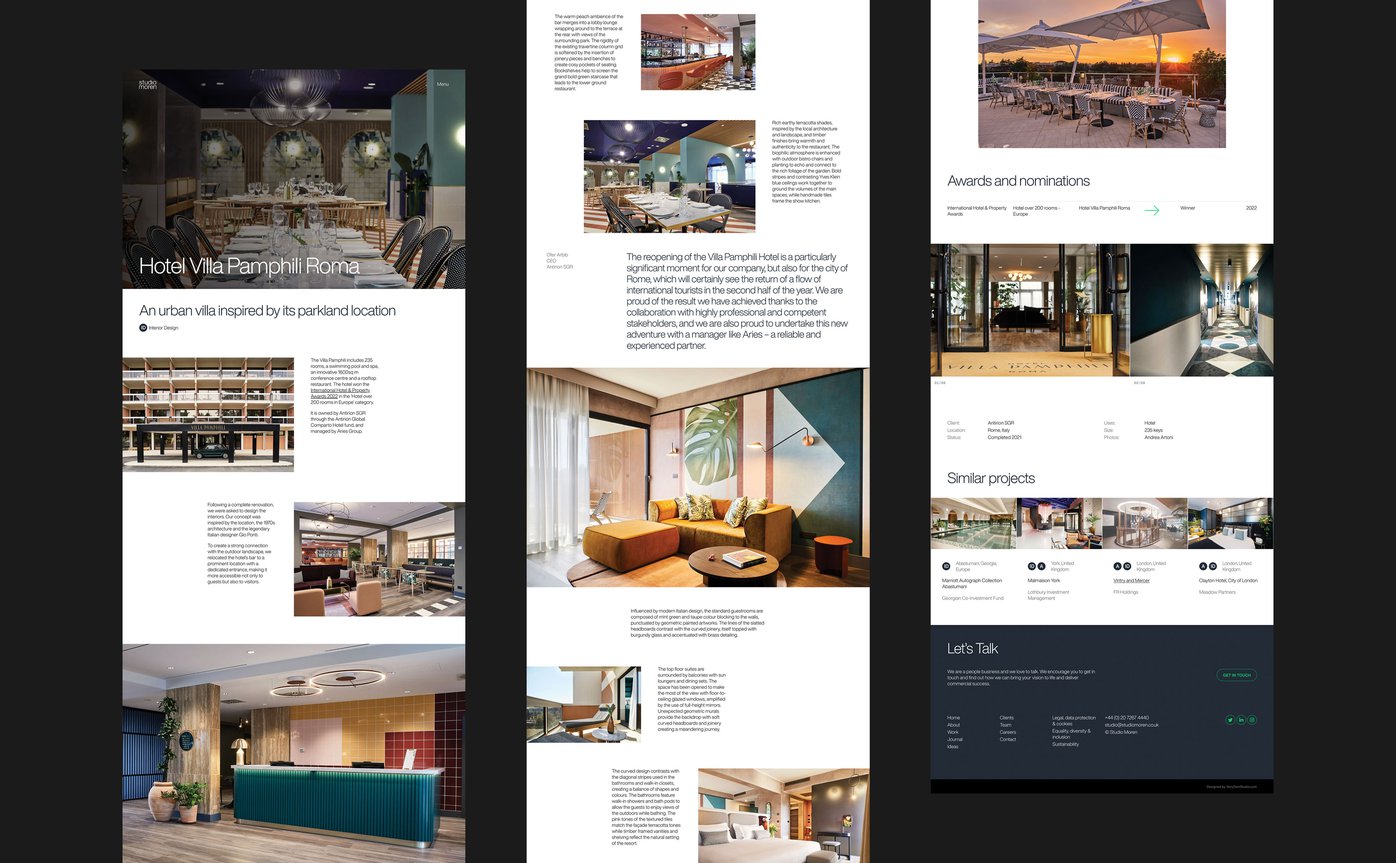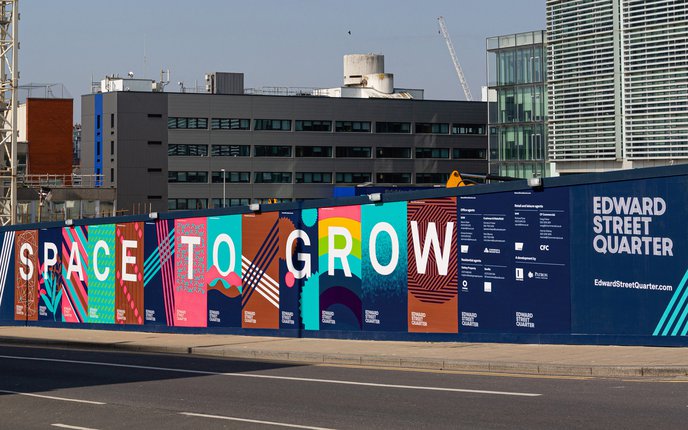 Edward Street Quarter